Brewer
Media And Entertainment
Brewer Media and Entertainment is an award winning content production, distribution and event management practice which consults corporations, brands and influencers. Brewer Media is dedicated to promoting positive content that matters!
Jack Brewer was born on January 8, 1979, in Ft. Worth, TX and raised in Grapevine, TX by Rosa and Eddie Brewer. His teenage years were unfortunately faced with racial tension, however Brewer rose above adversity and used that as motivation to start his advocacy for racial inclusion, equality and the rights of the poor. He attended Grapevine High School where he was a top student graduating with a 3.9 GPA, All-State athlete and record setter in football and track. After leading his high school to its first State title in its 90-year history as well as setting State track and field records, Brewer went on as the first person in his family to graduate from college, starting at Southern Methodist University (SMU) where he was a freshman All-American Candidate in football and a Disney World Classic Record Holder in track. 
Our Executive Production team has produced award winning film content, commercials and documentaries.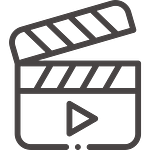 Our deep media relationships have helped place our clients on premier news, radio and online platforms.
For over 20 years, TBG has produced global summits, festivals, sporting events, galas and mission trips all over the globe.
we offer our clients tailored business development services, government relations as well as technical support with online marketing, SEO and website maintenance.
Ambassador Jack Brewer is a regular media personality and contributor who can be found on major news outlets and publications around the world. Mr.Brewer speaks internationally on topics ranging from transitions and problem solving, to racial equality and global economic development. (Speaking Deck Attached)
Copyright © 2019 THE BREWER GROUP